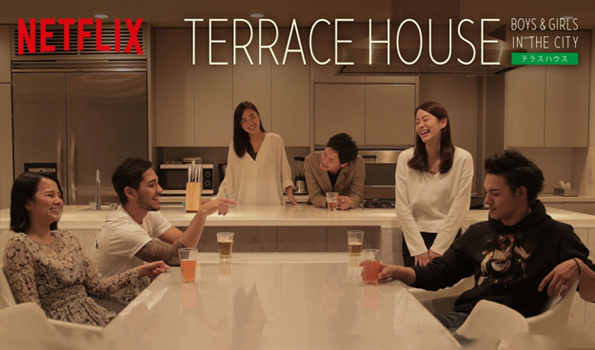 NEW SYNC: SUE THE NIGHT IN NETFLIX'S 'TERRACE HOUSE' SERIES
Another sync in Netflix's 'Terrace House' series!
The single 'The Whale' by Sue The Night is used in the Japanese TV series. 'Opening New Doors' is this seasons title and the single will be featured in the 42nd episode.
Client: Netflix
Music: 'The Whale' by Sue The Night
Label: Sue The Night
---
 Last week we announced 'Running' by The Indien as being the first track used in the famous Japanese Terrace House Series. The episode in which the song is featured will air on the 4th of December on Netflix! 
Listen here to 'The Whale' & 'Running'