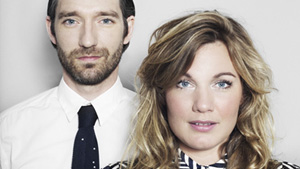 Miss Molly & Me for 3FM Serious request
Dynamic duo Miss Molly & Me came up with a nice little idea to help the good cause of 3FM Serious Request. This year 3FM raises money for the children that die of diarrhea. This is caused by a shortage of clean drinking water and bad hygienes. 
Miss Molly & Me wants to help and are auctioning off an exclusive living room concert. There are still some days to go before the auction ends, so place your bid now.
Go to the auction: http://bit.ly/1cgOBCG